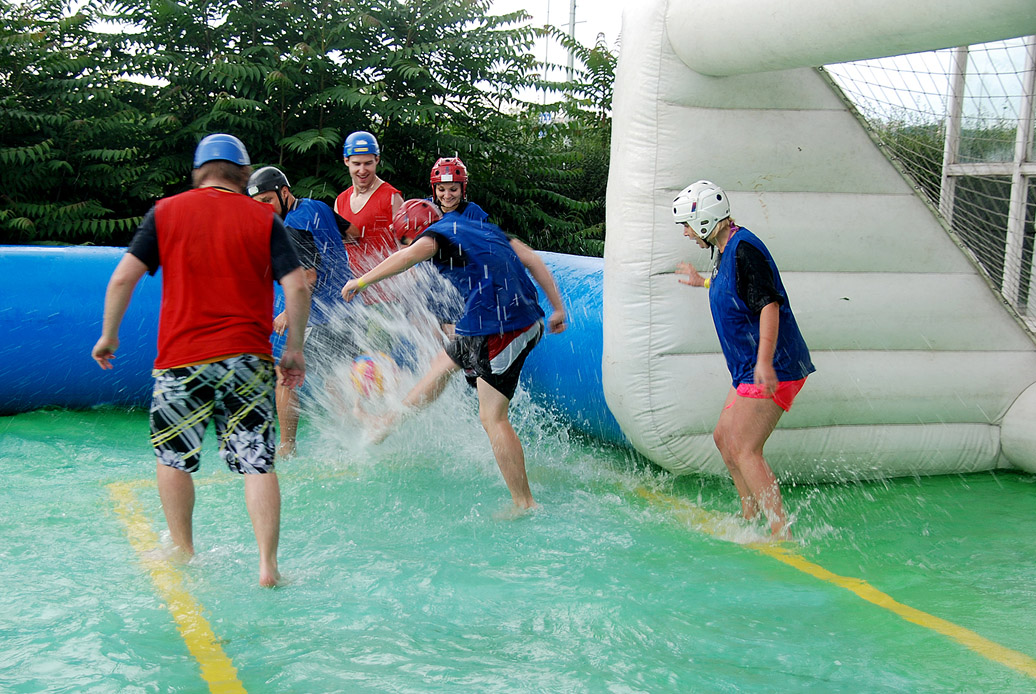 An inflatable playground serves greatly for collective enjoyment in playing football (water) or floorball within the space confined by boards. An optimal number of players for both games is 8 – 10. Water football requires access to a hydrant and a drain (alternatively a cooperation of a firefighting tank), filling the playground with water to the optimal height of 15 cm is hardly practicable from the water mains. Small children can use the attraction as a paddling pool at times when the adults don't play.


Basic information:
| | |
| --- | --- |
| Dimensions | 15m x 9m x 2,4m |
| Surface | flat, soft, grass |
| Input power | 220 V to 50m and 16 A circuit breaker |
Do you need to enrich your program with entertaining attractions for both the youngest and adults? Are you short of bouncy castles, trampolines and others? Mobile casino or jumping shoes? We have numerous attractions that we'll be glad to lend and install– you only need to choose! You don't need to spend money on things you only need from time to time. That is why we are here for! We'll be happy to help with anything related to entertainment and perfect party, whether indoors or outdoors!