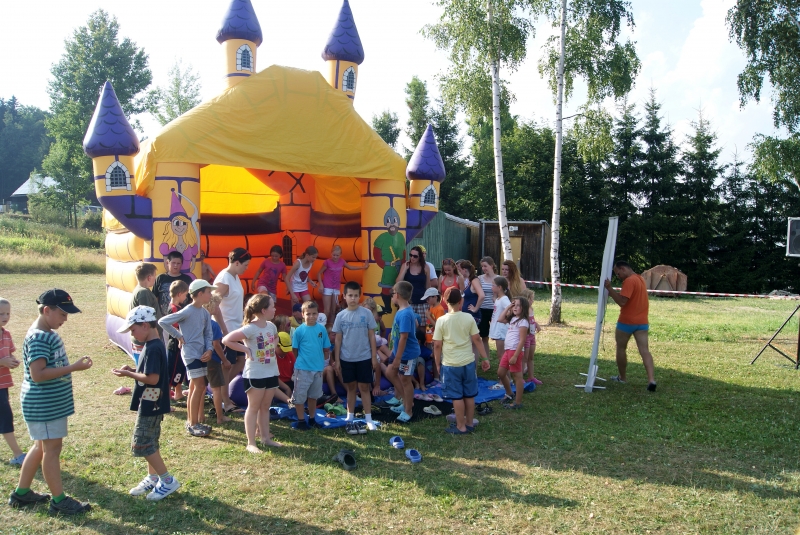 Big bouncy castles are fun attractions intended above all for the children. Bouncy castles are very popular attractions at various children's events (children's days, fair, seasonal events, entertainment programs, election campaigns, company days and other cultural and social events). Suitable for 8- 10 children up to 11 years under operator's supervision.


Basic information:

| | |
| --- | --- |
| Dimensions | 6,5m x 4,5m x 3,5m |
| Surface | flat |
| Input power | 220V to 100m |
Do you need to enrich your program with entertaining attractions for both the youngest and adults? Are you short of bouncy castles, trampolines and others? Mobile casino or jumping shoes? We have numerous attractions that we'll be glad to lend and install– you only need to choose! You don't need to spend money on things you only need from time to time. That is why we are here for! We'll be happy to help with anything related to entertainment and perfect party, whether indoors or outdoors!