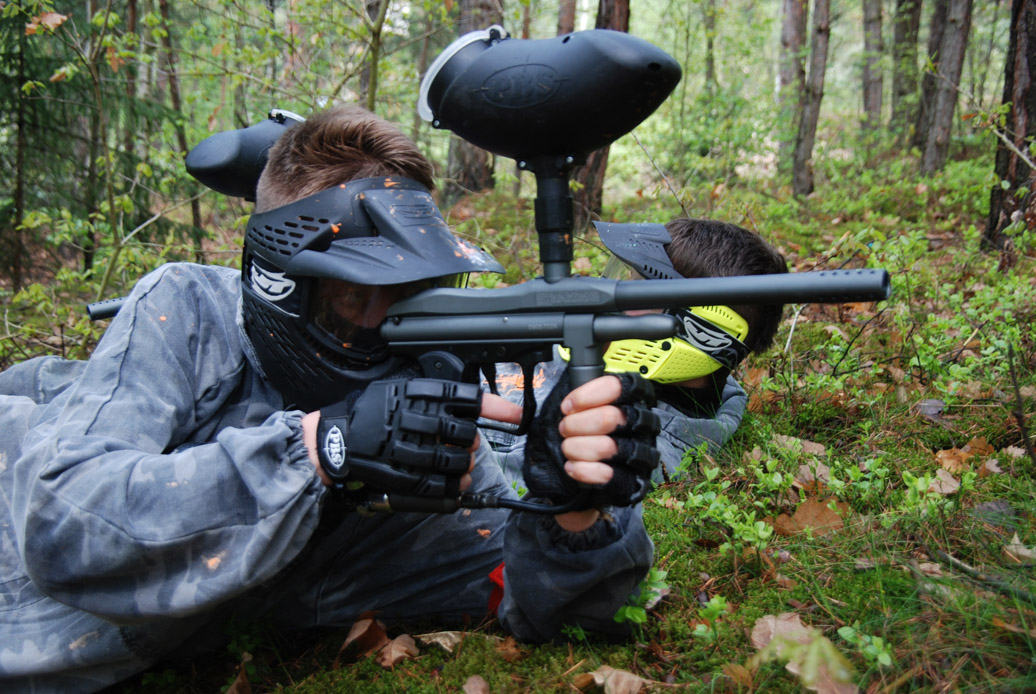 According to a story, this sport originated among ranchers in Australia, who used primitive paintball guns for marking the animals, when counting large herds of cattle. Before long they started to shoot at each other and brought life to this adrenaline fun. It is a contactless adrenaline sport, wherein you use guns that shoot gelatinous balls of calibre 0,68 inches (1,73 cm) to eliminate the opponent. These balls are shot from the gun by expanding compressed air. The ball is made with a hard shell on celluloid basis, which is used in manufacturing of coated pills. The inside of the ball contains non-toxic water soluble dye of different colours. When hitting the target, the shell breaks and the surrounding area is stained with the dye. That is how the players are eliminated and they have to leave the field. Depending on the type, the guns can hit targets in the distance of up to 50- 80 metres.


Basic information:
| | |
| --- | --- |
| Area | limited area without people (forest) |
Do you need to enrich your program with entertaining attractions for both the youngest and adults? Are you short of bouncy castles, trampolines and others? Mobile casino or jumping shoes? We have numerous attractions that we'll be glad to lend and install– you only need to choose! You don't need to spend money on things you only need from time to time. That is why we are here for! We'll be happy to help with anything that relates to entertainment and perfect party, whether indoors or outdoors!